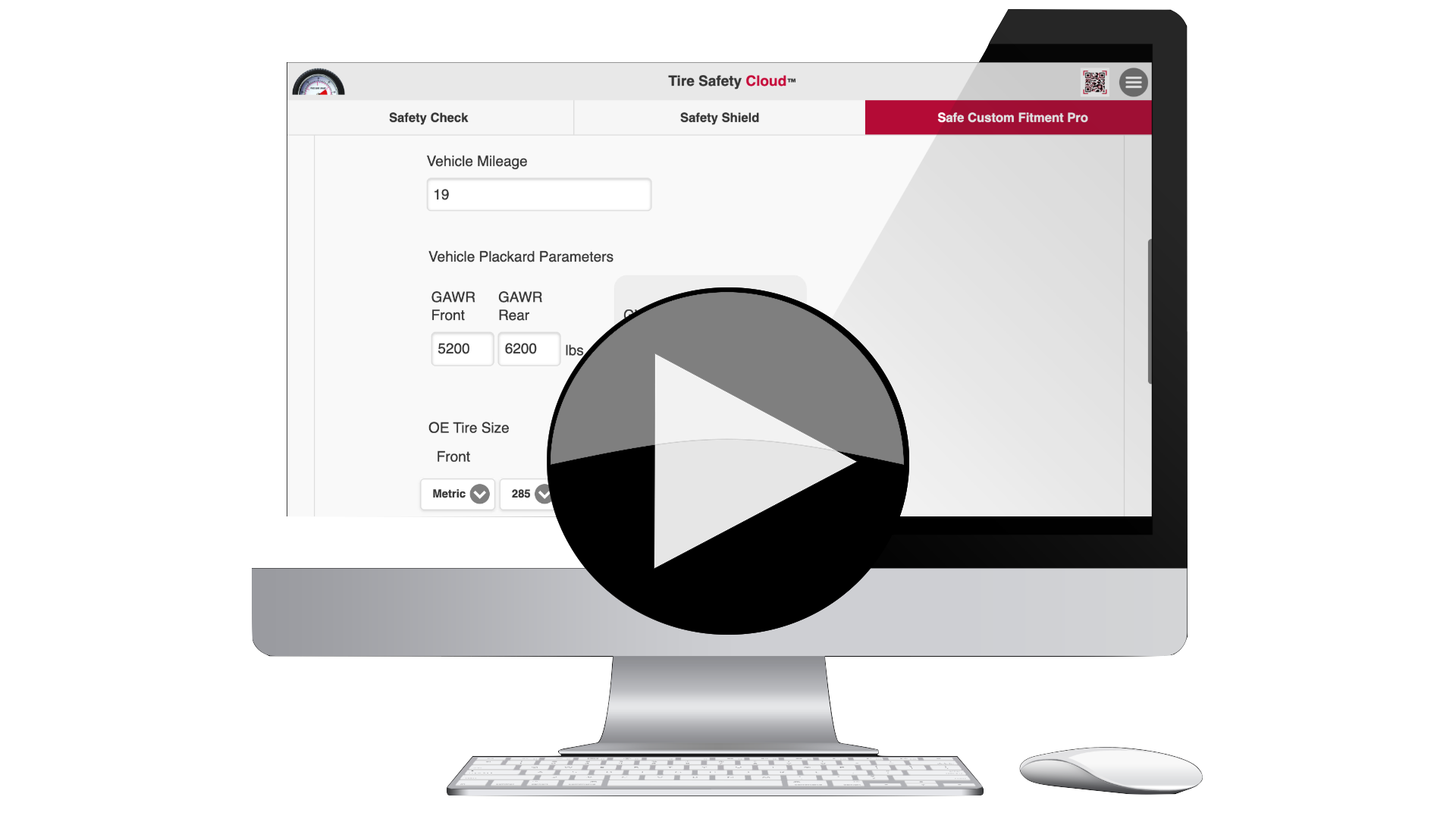 NEW: Safe Custom Fitment Pro™

Fully web-based - you do not have to install anything or worry about upgrades - it simply works on your devices:
Windows®
Mac OS®
iOS™
Android™
Windows Mobile®
Prints professional tire fitment reports with your logo and business contact info.
Fully searchable by customer, VIN, date, tire size.
All labels include a unique QR code that allows instant mobile scanning.
Instant built-in VIN lookup.
Tire DOT recall check all the way back to the year 2000.
Tire overage check.
Fully integrated with Safety Check™ and Safety Shield™.
Fully responsive mobile capabilities: supports iPhone®, iPad®, Android™ and Windows Mobile® smartphones and tablets.

Core Benefits

Saves you time, money and risk:
Collecting tire makers' load tables.
Preventing calculation errors.
Keeping up with standards in the industry.
Documenting your professional service for legal reference.
Keeping your customers and loved ones safe and happy.
Provides safe cold tire inflation pressures for custom tire fitments including high-speed vehicle applications.
Will tell you if a tire or wheel selected is too small.
Prints Supplemental Tire Pressure Labels and Weight Information Labels with low cost label printer.
Eliminates the need for tire pressure tables, includes all the required and recommended safety factors, and prevents calculation errors.
Is continually updated according to latest standards and regulations.
No install necessary - works on virtually any web capable laptop or PC, as well as on modern mobile devices including iPhone, iPad and Android smartphones.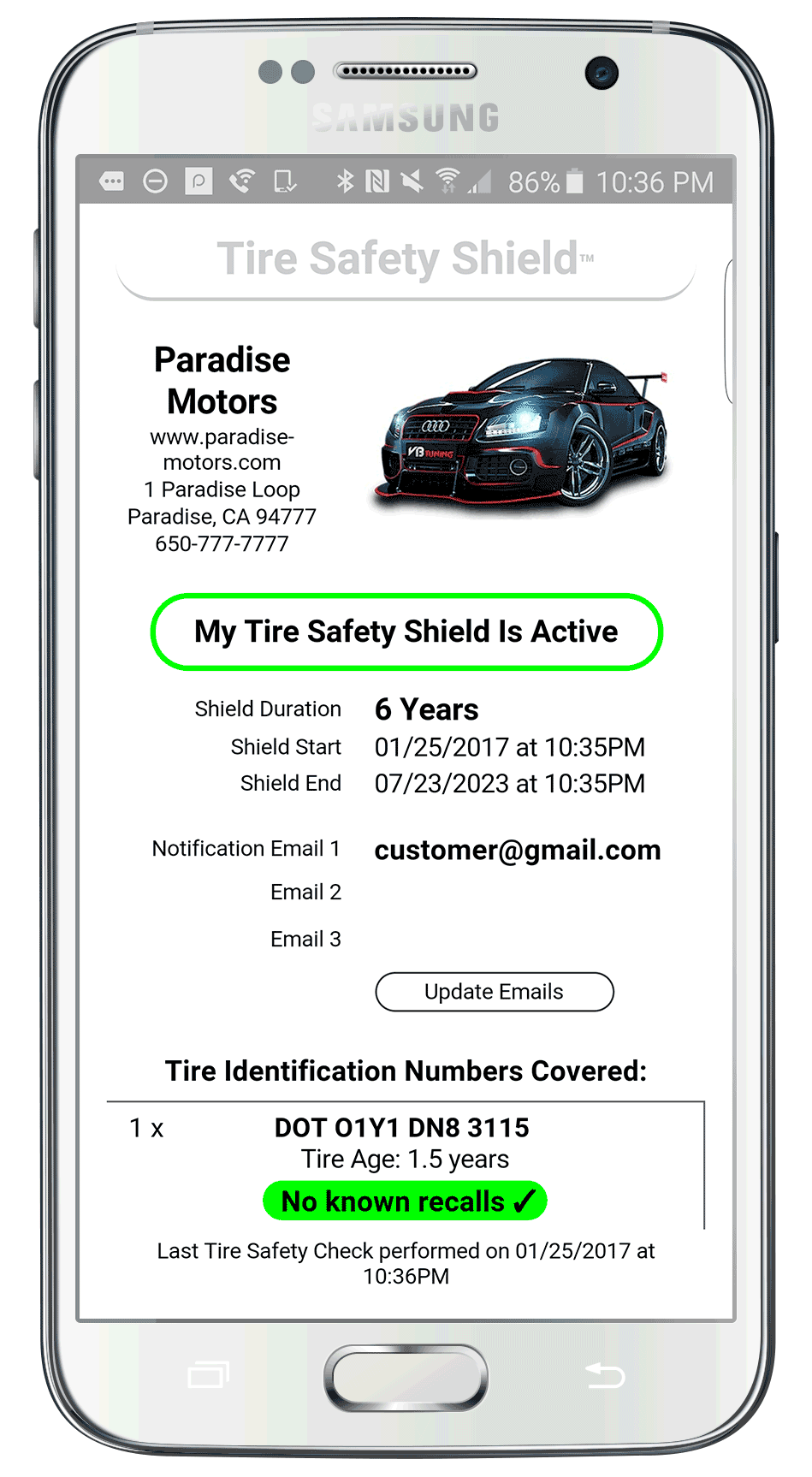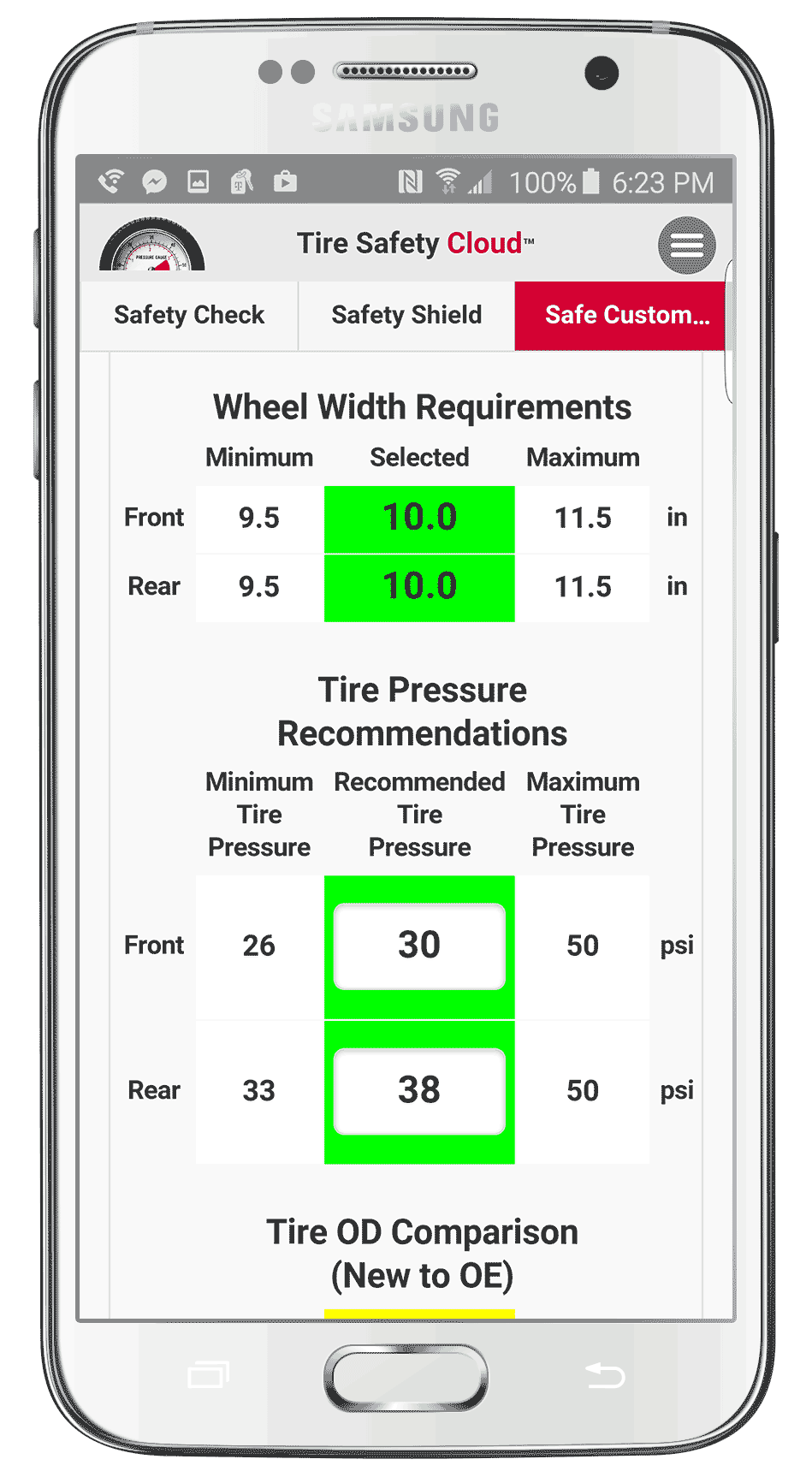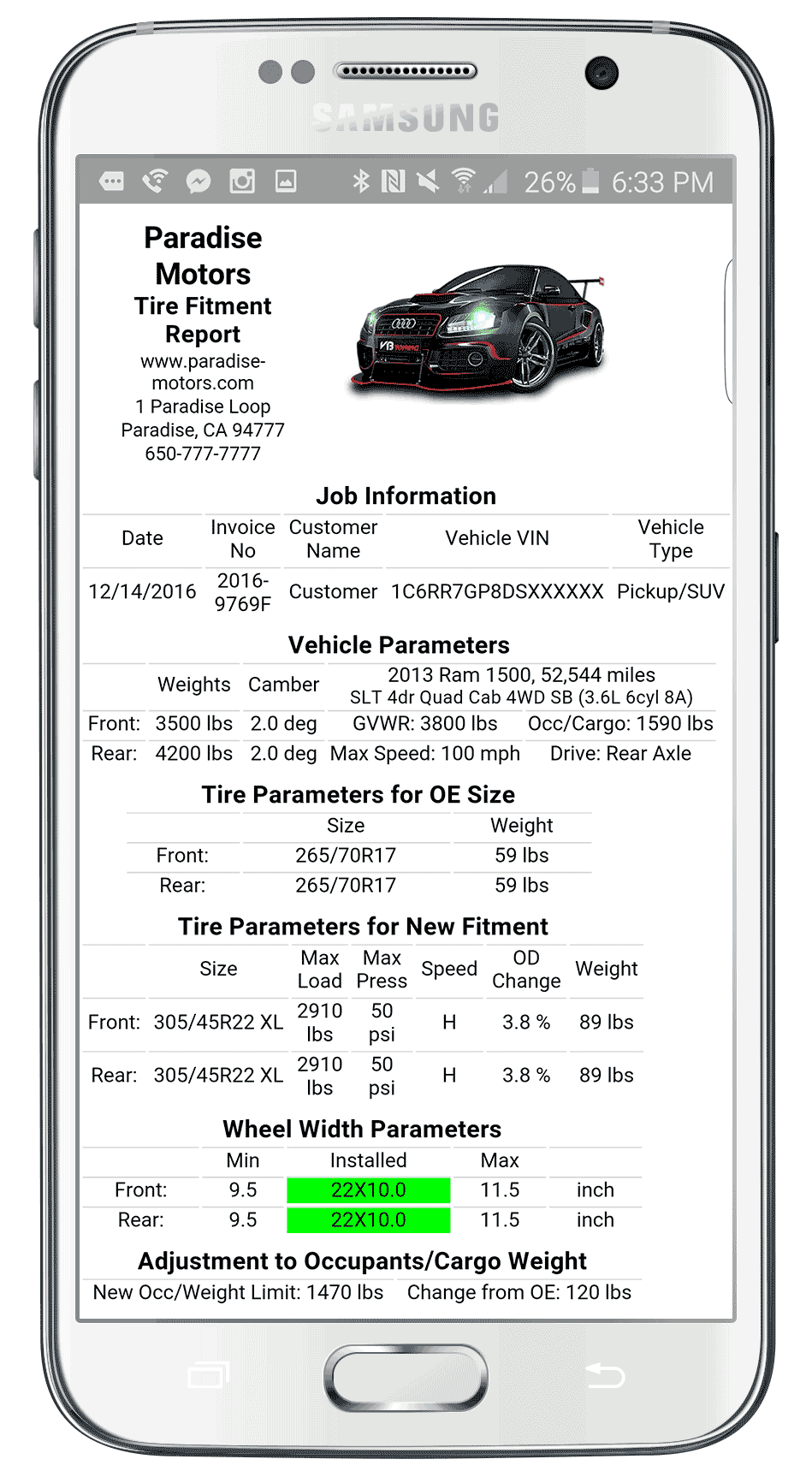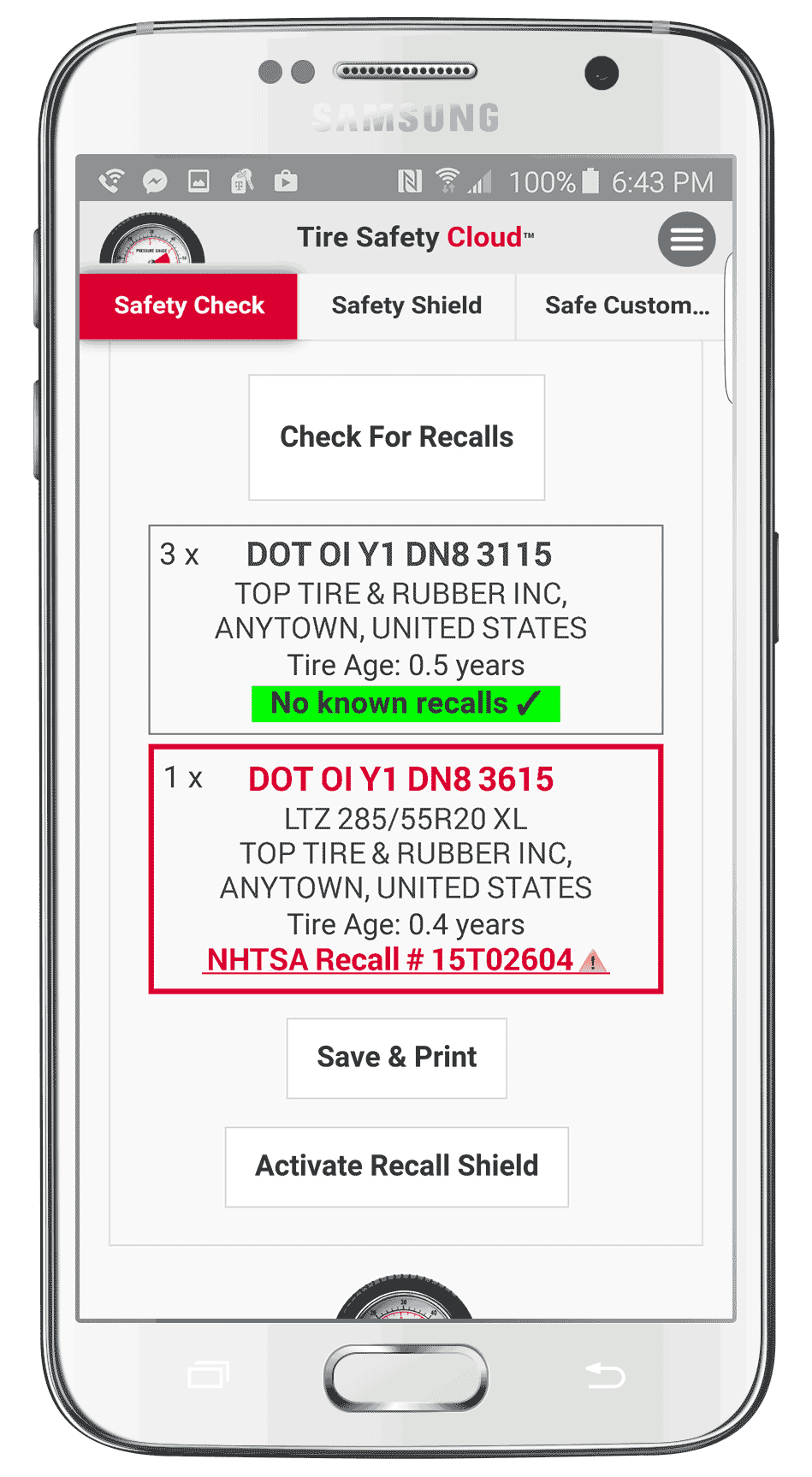 Safe Custom Fitment Pro
Amazing new value for as little as $16.59 per month:
$19.99 flat rate per month, or
$199.99 flat rate per year.
Risk free: We want you to be fully satisfied
or you can cancel at any time with a prorated refund.
Try Free
Applies to all computers & mobile devices used at one location.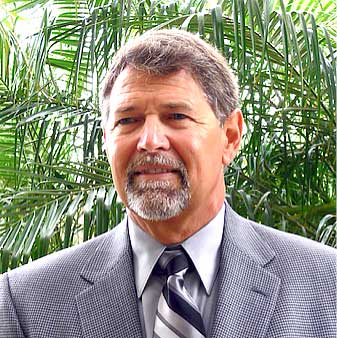 John W. Daws, Ph.D., P.E.
Tire Safety Cloud is the brainchild of Dr. John W. Daws, the late President of Inflation Technology, LLC and Principal Engineer of Daws Engineering, LLC applying 20 years of technical and managerial experience in the tire industry, and 15 years experience as a consultant in the field. Specializing in the analysis of tire failure, Dr. Daws has examined tires from machine testing and field returns while working in the tire industry, and has examined hundreds of failed tires in his consulting work. While in the tire industry, he worked in plant engineering, quality control and tire performance measurement, tire design, tire vulcanization, and tire modeling.
Dr. Daws has published a number of papers on the forensic analysis of tire tread separation and the indicators relating to such events, on the fitment of plus-size tires to vehicles and its relationship to vehicle handling and stability, as well as on tire inflation pressure and nitrogen tire inflation.
Tire Safety Cloud is the latest product of Inflation Technology, LLC building on the success of its well-proven Tire Pressure Computer (legacy) Windows©-based program that many customers nationwide have come to appreciate.
PHOENIX AZ 85083
© 2009-2023 Inflation Technology, LLC. All Rights Reserved. Patent Pending.
This site uses cookies to function properly. By using our site you agree to our
privacy policy
.